Main Content
Tips on Selling Your House Fast in Indian Creek Island
Tips on Selling Your House Fast in Indian Creek Island
Published On: Jul 26th 2022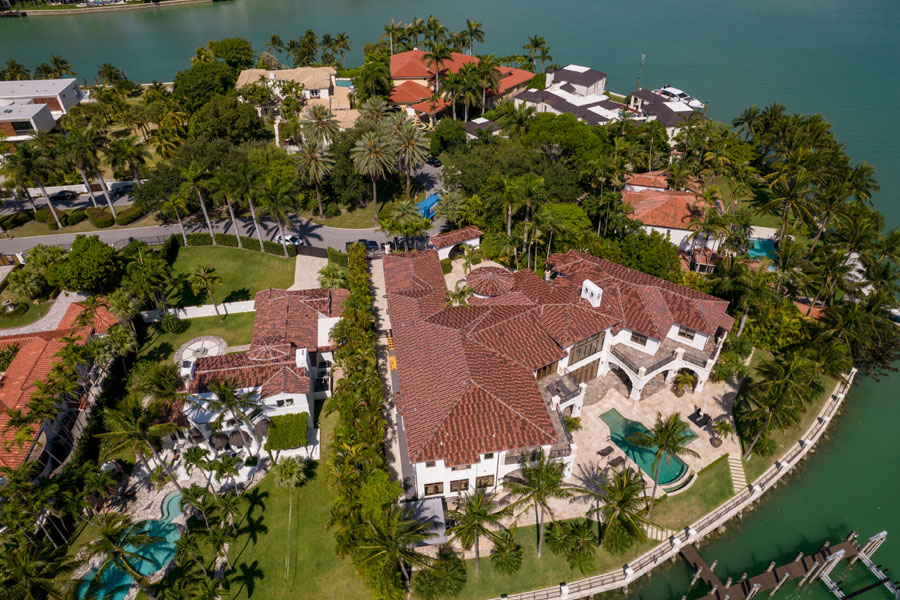 Selling a luxury home is more than just selling a simple piece of property – it's about selling a lifestyle. To be able to sell your house fast in Indian Creek Island, how you highlight the luxurious lifestyle that comes with owning your home will be key.
When you're putting your home for sale in the Indian Creek Island real estate market, every detail in your strategy – from pricing to marketing – needs to be elevated to attract the right buyers.
Looking to sell your house fast in Indian Creek Island? On this page, you'll get a glimpse of the Indian Creek real estate market together with some helpful tips on how to get top-dollar for your home as soon as possible.
Overview of Indian Creek Real Estate Market
Indian Creek Island is an ultra-exclusive 300-acre island village community known as the "Billionaire Bunker" due to its reputation as an enclave of the elite. It is home to a stellar list of residents that includes A-list celebrities, billionaire investors, and other high-net-worth individuals.
Nestled in the vibrant Miami Beach area near Bal Harbour, Indian Creek Island is known for its seamless combination of privacy and relaxation. With only 41 waterfront estates, it is among the country's most highly coveted luxury waterfront communities.
The Indian Creek Island real estate market consists primarily of single-family homes and estates, with lot sizes ranging from about 1.25 acres to 3.5 acres and more. Prices for homes for sale in the community can range from $6.2 million to $50 million. Very few homes in Indian Creek Island are listed on the market every year.
Tips to Keep in Mind to Help You Sell Your House Fast in Indian Creek Island
While the prestige and allure of living in Indian Creek Island make it a place that sells itself, those looking to put their home on the market still need to make well-informed decisions to get the attention of the right prospective buyers.
If you're looking to sell your house fast on Indian Creek Island, here are several helpful tips for you to keep in mind:
Work with a luxury real estate specialist
Real estate agents have different backgrounds, experience levels, and areas of specialization.
To be able to sell your house fast on Indian Creek Island, you want to work with someone with in-depth experience and a proven track record of helping home sellers navigate the high-end real estate market.
It's imperative that the real estate agent your work with understands all of the intricacies of selling a luxury home, especially in an ultra-exclusive market like Indian Creek Island.
Highlight the views
Indian Creek Island is known for its breathtaking views of Biscayne Bay and the glittering Downtown Miami skyline.
It pays to highlight the views surrounding your home, as many luxury homebuyers are after picture-perfect views. In fact, it's one of the first things they consider when they're looking at homes. They often take time peering out the windows, walk out to balconies, and admire the views surrounding the home's patios, sundecks, and outdoor living spaces.
Don't settle for subpar photos
When you're selling a home in the high-end real estate market, you need to pull out all the stops. Having subpar images in your listing won't cut it even in the conventional real estate market – even more so in the luxury market.
To entice prospective luxury buyers, you will need to invest in high-quality professional photography. Be sure to ask your real estate agent for any recommendations if you want to get stunning photos that highlight all of your home's best features.
To help your listing stand out even further, complement your still photographs with high-definition videos and virtual tours of your home. Part of the charm of owning a home on Indian Creek Island is the picturesque scenery, so inquire about adding drone shots and footage to your listing.
Having plenty of high-quality images that successfully showcase your luxury home is important, as it can extend your listing's reach to foreign buyers who may not always be readily available to come out to see a property in person.
Sell your home's "story"
Storytelling is a powerful skill. When you think about it, it's exactly what marketing is all about – evoking feelings for a particular product. This is extremely important in marketing luxury homes in the most exclusive communities.
For a luxury agent to tell a story, however, they need to find the hook. What is your home's story? Be sure to provide extensive details about your home's construction and all of its unique features. If possible, consider getting in touch with the architect, as they may provide insight into how the home was conceptualized and point out aspects that they personally love about the home.
Integrating a little bit of story behind your luxury home helps your home stand out above the competition, and is an excellent way to give prospective buyers a more complete view of the lifestyle it provides.
Work with the Finest Indian Creek Island Luxury Real Estate Experts Today!
The Jills Zeder Group is ready to go above and beyond to ensure a smooth and stress-free sale for your Indian Creek Island home. The team has closed more than $6 billion in real estate sales combined and is the best of the best when it comes to selling the finest homes in South Florida.
Get in touch with us at The Jills Zeder Group today! You can reach us at our Coral Gables Office at 305.722.5721 or email cg(at)jillszeder(dotted)com, or our Miami Beach Office at 305.341.7447 or email mb(at)jillszeder(dotted)com
Subscribe
To Our Newsletter