Main Content
5 Things that attract the rich and famous to Fisher Island, Florida
5 Things that attract the rich and famous to Fisher Island, Florida
Published On: Dec 05th 2022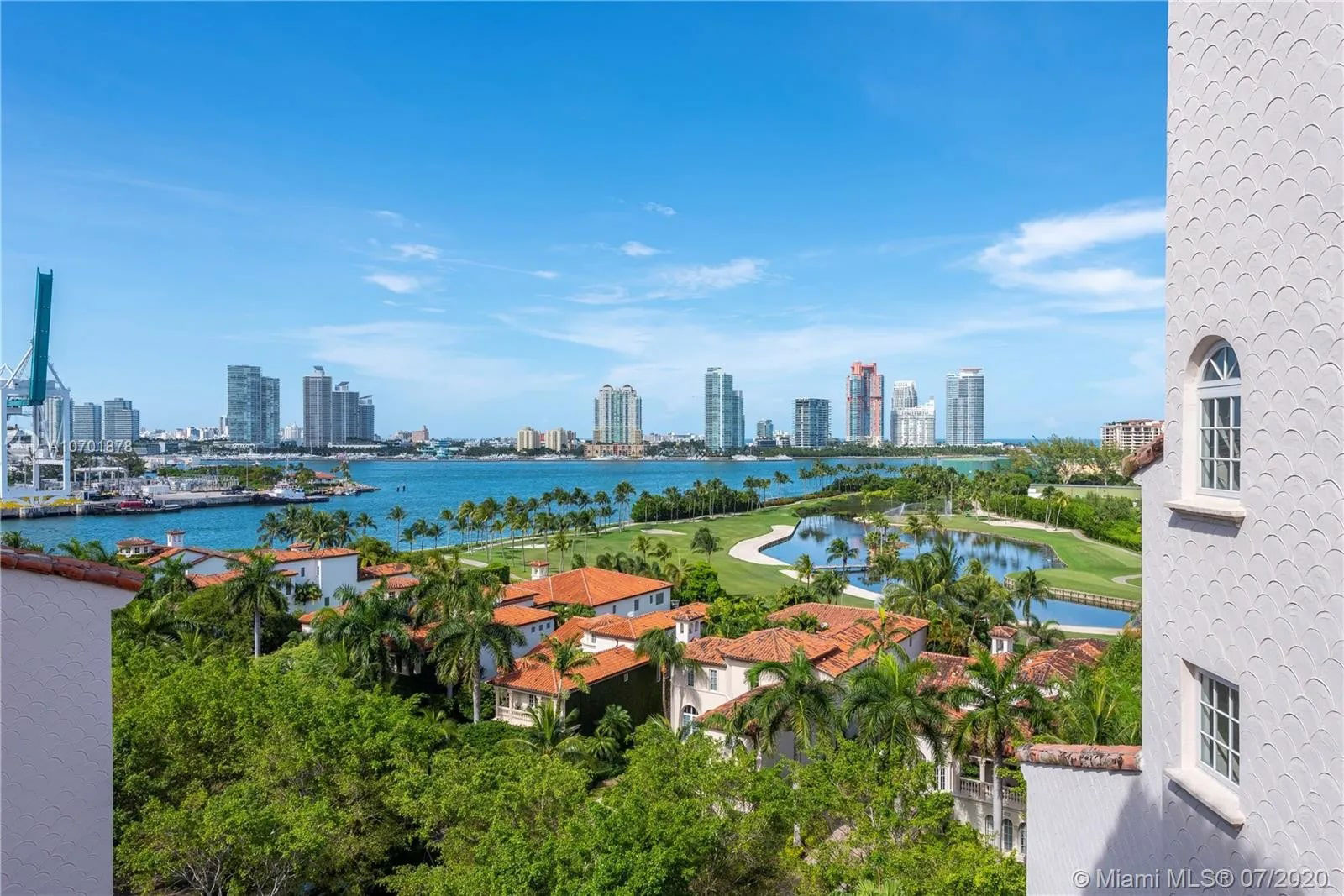 The view from a recently sold luxury condo on Fisher Island, FL
South Florida is where you'll find America's most exclusive island enclave: Fisher Island. Located just seven minutes from Downtown Miami, Fisher Island spans 0.343 square miles occupied by 800 residences. Breathtaking seaside views, a historic landmark, a country club of the same name, and all the amenities money can buy await property owners and their guests.
High profile personalities and business titans like Oprah and the Vanderbilts have at some point called this ultra private island home – and for a number of good reasons.
A pedigreed luxury escape

Since its inception, Fisher Island has always served as a luxury retreat for the wealthy and influential looking to steer clear from the public spotlight.

Its origins can be traced back to the government's initiative in 1903 to carve out a shipping route that would cut off the southern tip of South Beach. After the success of the plan in 1905, Dana Dorsey, an African-American businessman and millionaire, acquired that small separated portion.

In 1919, Dorsey would then sell to real estate mogul Carl Fisher, who traded ownership of seven acres of his namesake island to William Kissam Vanderbilt II for a luxury yacht and $10 (or so the story goes). The fact remains that the Vanderbilts built themselves an opulent mansion at the center of the island. From the 1930s to the mid 50s, Fisher Island would be known as the exclusive home of the Vanderbilts. No single family or group wholly owned the island thereafter and by the 1980s, further developments began transforming the island into what it is today.

No land access to Fisher Island

There are no roads or causeways that connect Fisher Island to Dodge Island, South Beach, and Virginia Key. It's only accessible by sea (ferry or yacht) and by air (private aircraft). Only Fisher Island Club members and their guests are permitted to stay on the island.

This exclusivity is borne by surveys that consistently rank Fisher Island as the wealthiest locales in the country. According to the most recent population census in 2020, zip code 33109 has an average income of $2.2 million. In the previous 2010 census, Fisher Island was also cited as the richest community with the highest per capita income in the US.

Limited availability of properties

Owing to the small land area and the specific preferences of high-net-worth property owners, the availability of real estate on Fisher Island is limited.

Spanish and Mediterranean Revival condo complexes offer living spaces of anywhere from 2,500 to 7,300 square feet. Marble and hardwood flooring are typical, as well as deep and oversized terraces with unfettered views of the gorgeous oceanfront. Price tags can be wildly varying and range from $3 million to $33 million.

Whether it's in Palazzo Del Luna or Oceanside, developments on Fisher Island offer a rare selection of 40+ to 130+ units on low to mid-rise structures. Each residential area has an exclusive waterfront and beach access, as well as a full suite of luxury amenities like a private spa and salon, movie theater, infinity-edge pool, private garden, and conference rooms.

Extreme privacy

The ultra rich and the ultra famous have made Fisher Island their home because of the extreme privacy it offers. Celebrities who live (and used to live) on Fisher Island can let their hair down, without unwanted cameras and prying eyes. Here's a short list of celebrities who have owned property on the island at some point.

Oprah

In 1995, Oprah bought a penthouse in the Villa Del Mare portion of Fisher Island for an undisclosed amount. It included 20-foot arched ceilings and a stunning terrace. However, five years later, she sold the home for $6.5 million to George Sherman, former chairman of Campbell's Soup. Since then, the luxury condo unit has changed hands several times.

David Lee and Caroline Wozniacki

Former professional athletes Lee and Wozniacki jointly purchased a $13.5 million condo in Palazzo Del Sol. It had an open floor plan and over 8,000 square feet of living space. The couple eventually decided to downsize and sold the property with the help of The Jills Zeder Group.

Martin Zweig

Renowned stock investor and millionaire, Martin Zweig was famous for owning some of the most lavish properties during his heyday. His portfolio included a penthouse on The Pierre on Fifth Avenue in Manhattan and a swanky yet undisclosed condo in Fisher Island, where he passed away at the age of 70 in 2013.

Peerless amenities

The Fisher Island Club is a top attraction for the rich and famous. This uber exclusive country club offers members a 9-hole seaside golf course, a state-of-the-art fitness facility and spa, tennis and pickleball courts, and multiple restaurants suitable for fine and casual dining. Restaurants include The Links' Greenside Restaurant, La Trattoria, as well as a stylish, jazz era-style formal dining room.

This is also where you'll find the ornate Vanderbilt Mansion, which consists of a main two-bedroom house, cottages that have been converted to hotel suites, and an airplane hangar that's now a spa.
Interested in exploring the real estate that's available on Fisher Island? Get in touch with top Realtors in Miami and South Florida luxury real estate. The Jills Zeder Group is the most prolific team of agents that specialize in highly coveted luxury properties in and around Miami. Closing well over $8 billion in sales, this team is responsible for some of the biggest real estate transactions in the country.
Call the Jills Zeder Group here or contact them here to schedule a private consultation today.
Subscribe
To Our Newsletter