Main Content
6 Home-Selling Tips in North Bay Road, Miami Beach
6 Home-Selling Tips in North Bay Road, Miami Beach
Published On: Aug 24th 2022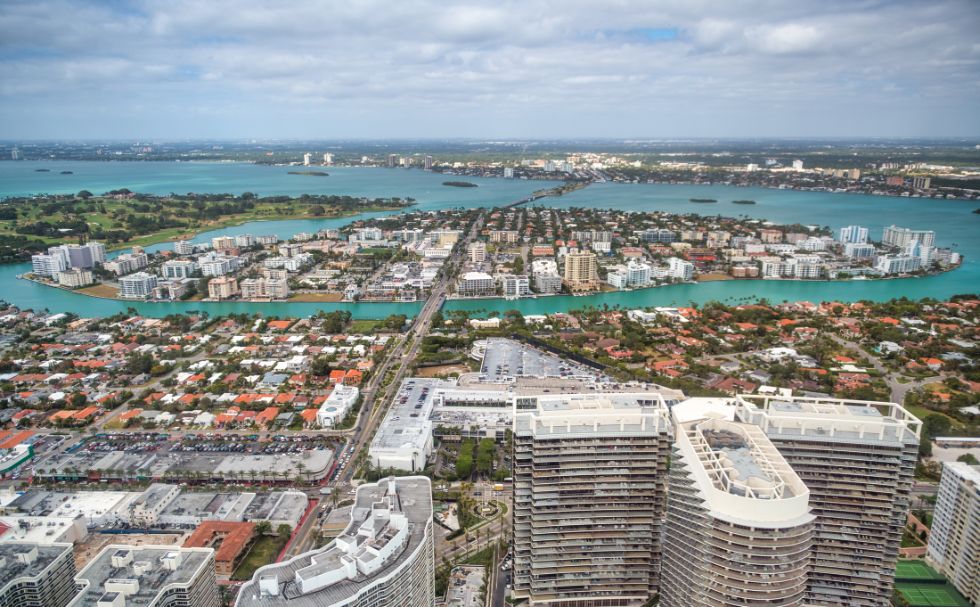 Boasting oversized waterfront lots and access to the finest amenities, homes along North Bay Road are some of the most stellar properties in the Miami Beach luxury market. But even with these remarkable characteristics, homes here could spend months lingering in the market without a bespoke approach and a sharp awareness of what it takes to sell them.
If you're planning to sell your North Bay Road home for top dollar and within your ideal timeline, take the following tips into account.
1. Be well-versed in local home prices

Updated information on the current price of homes throughout North Bay Road and Miami Beach, in general, should be the foundation for your overall real estate strategy.

According to June 2022 data from the local Multiple Listing Service (MLS), Miami Beach homes have a median listing price of approximately $650,000, with a median sale price of just over $500,000.

Looking specifically at North Bay Road homes for sale, the base price skyrockets to around $2 million; more so with waterfront properties that can easily cost more than $10 million.

But as we've seen in recent years since 2020, the real estate landscape can change rapidly. Consider working with a top luxury real estate agent to get quick access to everything you need to know about the market.

2. Know what today's generation of luxury buyers want

Maximum square footage and an impressive roster of luxury amenities are still the hallmarks of luxury real estate. But nowadays, these factors are increasingly being downplayed by high-end buyers, a huge chunk of which consists of millennials.

So, what does this new generation of buyers care about?
Multi-functional home design – The desire for functionality has long been a trend even before COVID-19. But two and a half years into the pandemic, almost every luxury buyer is prioritizing the ability to do nearly everything at home – from doing Zoom calls in a home office to working out in a personal gym.
Flexibility – Today's luxury buyers are more likely to turn down homes that have most of the furniture and fixtures already taken care of. This particular market is more particular with having more options in the area of customization. This is also a key driver behind the recent rise in popularity of newly constructed luxury homes.
Updated and convenient features – Outdated designs and home features are a major turn-off for luxury buyers. Without convenient smart home features (automated lighting and sound, smart thermostats, etc.) or floor plans that encourage efficient foot traffic, sellers will have a difficult time wooing today's luxury market — even if the home is quite recent.
3. Immediately highlight the best features of the property
It's not unusual for the luxury market to get competitive, especially in a place like Miami Beach. To stand out, make sure to emphasize the best features of the property as soon as you get the chance — on the first line of the property description or in the banner photo's title or caption for the listing.
Whether your luxury home is in a highly coveted waterfront location or has a wine cellar and dedicated entertainment room, make these descriptions front and center to immediately reel in buyers.
Keep in mind, however, that the best luxury home features can vary depending on the neighborhood. Do your research on comparable homes in your area that are also up for sale. There might be one or two amenities that are exclusive to your home. Turn them into unique selling points.
4. Make it a turnkey home sale
Luxury buyers rarely want to do more work when they officially move in. That's why a turnkey home sale is highly appealing. To capitalize on this major selling point, many sellers ensure that their property is move-in ready.
Here are some suggestions for making your home move-in ready:
Retouch the paint on walls and ceilings
Declutter each room
Replace broken locks and door knobs
Replace broken floor tiles or updated old designs
Fix underlying problems affecting plumbing and electric wiring
5. Use both traditional marketing and social media
Apart from the typical real estate listing and advertising in established publications like The Wall Street Journal and The Washington Post, sellers shouldn't shy away from social media. Many of today's luxury buyers can be reached through platforms like Instagram and even TikTok – where many brokerages are starting to assert their presence.
Instagram, which has over 4 billion users accessing the platform monthly, lends itself well to real estate. The ability to post a slew of stunning photos and videos in one post (via the Carousel feature) gives potential buyers a thorough tour of the property even before they see it in person.
Coldwell Banker and The Jills Zeder Group are some of the big-name real estate brands incorporating social media to help clients reach more luxury buyers.
6. Consult the experts
If you need more tips on selling your luxury home in the North Bay Road area, get in touch with the #1 real estate team in Miami. The Jills Zeder Group is composed of seasoned Realtors who are responsible for some of the biggest real estate transactions in recent memory.
You may reach out to the team by phone or email to book a private real estate consultation.
Subscribe
To Our Newsletter