Main Content
A Quick Guide to Living in North Bay Road, Miami Beach
A Quick Guide to Living in North Bay Road, Miami Beach
Published On: Aug 24th 2022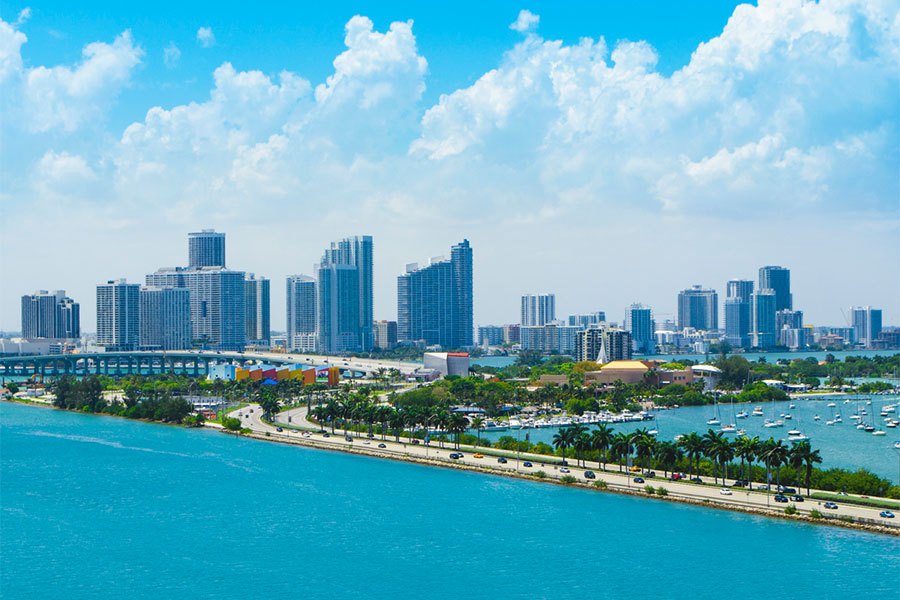 In affluent Miami Beach, you'll find some of the most luxurious waterfront properties and amenities along the stretch of North Bay Road.
Many residents in the area – from A-list celebrities to business tycoons – proudly proclaim it as the best street in the city. With its prominent location between Biscayne Bay and the vast Atlantic, there's plenty of truth to that bold statement.
If you have your sights on North Bay Road, Miami, dive into this quick guide to learn more about the community.
What's Inside:
A peek into North Bay Road real estate
Houses for sale along North Bay Road usually range from $2 million to well over $20 million. These figures are a significant jump from the Miami Beach median price of about $650,000. Waterfront properties are the most sought-after, with prices going as high as the double-digit millions.
For that premium price tag, buyers get top-of-the-line finishes and luxury living at its finest. With a good mix of architectural styles, including Mediterranean, Mission, and Miami Modern, homes on North Bay Road encompass several thousand square feet of living space. Almost every high-end amenity imaginable is present, such as a private pool and spa, spacious entertainment space, a stylish eat-in kitchen, or posh outdoor areas surrounded by manicured gardens.
However, homes in this part of Miami Beach rarely go up for sale. When they do, competition is often fierce. For the best outcomes in your real estate journey, it's highly recommended to work with top local agents in the area.
Neighborhoods
Sunset Islands – An exclusive village that many VIPs and wealthy homeowners call home, Sunset Islands boasts scenic views of Biscayne Bay and the Miami cityscape. Luxury homes in oversized lots are the norm in this community made up of four islands.
Western side of Miami Beach Golf Club – In this portion of North Bay Road, most homes don't have water frontage, but they have an excellent evergreen backdrop in the form of the Miami Beach Golf Club. Wide tree-lined streets make the neighborhood suitable for jogging or a leisurely walk.
Nautilus – This fairly large neighborhood extends far beyond the bounds of North Bay Road. Residents here have the quickest access to the Mt. Sinai Medical Center. Adjacent to this top medical institution is a vibrant commercial area complete with all the essentials, such as restaurants, banks, fitness gyms, vehicle repair shops, a fresh fish market, places of worship, and more.
Western side of La Gorce Country Club – You'll find even more stunning homes in this neighborhood, found right next to La Gorce Country Club. Encompassing the northern end of North Bay Road, the community offers nothing less than picture-perfect views of the bay.
Schools in the area
Families who are considering moving to North Bay Road have several school options. The Miami-Dade County Public Schools system has more than a handful of top-rated learning institutions, which include:
Top attractions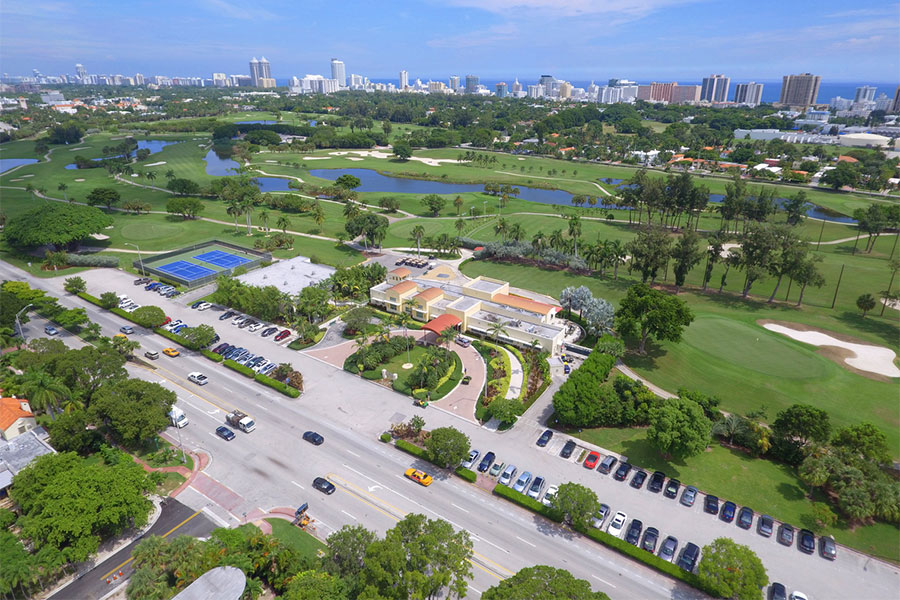 Miami Beach Golf Club – Featuring an 18-hole golf course designed by Arthur Hills and an upscale suite of amenities, Miami Beach Golf Club is a favorite among residents in the area. The course officially opened in 1923 and first attracted the interest of wealthy vacationers from places like New York and Detroit. Apart from a top-tier golf school, there are also tennis courts and an excellent on-site restaurant.
La Gorce Country Club – The exclusive La Gorce Country Club is accessible only to members and duly endorsed visitors. The 18-hole championship golf course was completed in the late 1920s and has since hosted a slew of high-profile guests. A new clubhouse was built in 2005, adding more luxury facilities such as a state-of-the-art fitness center, swimming pool, casual and formal dining rooms, as well as a banquet hall.
Miami Beach Botanical Garden – A refuge for one of Miami Beach's few remaining green spaces, this 2.6-acre botanical garden is a testament to the city's commitment to environmental education and responsible tourism. Surrounded by orchids, water fountains, and over 100 species of palm trees, locals and tourists alike enjoy basking in the garden's serene and rejuvenating atmosphere.
Find out more about North Bay Road
There's more in store for you in North Bay Road, Miami Beach. If you're in the market for a new home, consider working with the seasoned Realtors from The Jills Zeder Group.
Get up-to-date real estate information and sound real estate advice from the top agents in all of Miami. To book a private consultation, you may contact our team by phone or email.
Subscribe
To Our Newsletter